International Carnivorous Plant Society
Carnivorous Plant Newsletter Archive
The Carnivorous Plant Newsletter (CPN, ISSN 0190-9215) is the official publication of the International Carnivorous Plant Society (ICPS). CPN is a color, quarterly journal that explores all things related to carnivorous plants.
CPN is a hybrid journal. It has both popular and peer reviewed scientific articles. The ICPS makes all scientific and taxonomic articles and cultivar descriptions open access from the issue date. All other articles are available only to members for six months after the issue date.
Active members of the ICPS receive printed copies of CPN. Members may also purchase available printed back issues, order a DVD with PDFs of past issues, or download PDFs of all issues from the ICPS ClubExpress website. Everyone may view PDFs of all publicly available articles at this website.
Carnivorous Plant Newsletter is also archived at the Biodiversity Heritage Library.
If you need a copy of an embargoed article for scholarly purposes, please contact us using our membership website, icps.clubexpress.com.
More information about CPN is available on the main ICPS Website.
Search Archive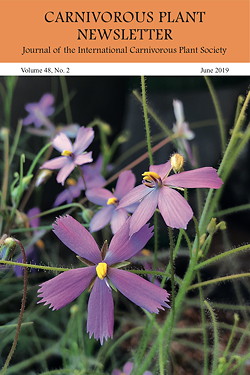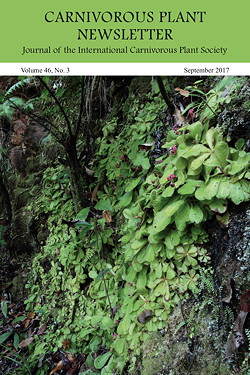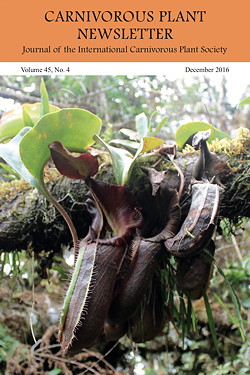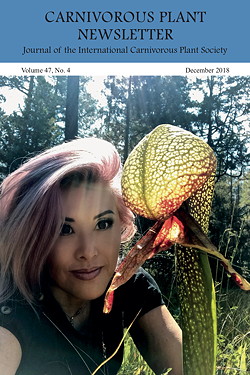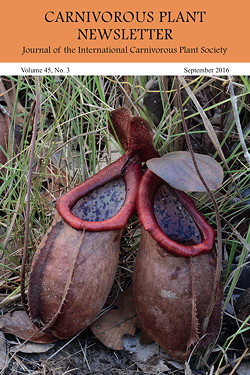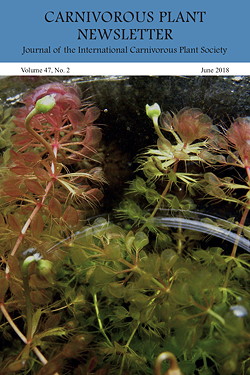 Find Articles
To find articles of interest, select the range of volumes, select the search field, type in what you are looking for, and click Search. The search will return what it finds that contains ALL the words you type. If you are unsure about a word, just enter part of it.
Generate Table of Contents
To generate a table of contents for an issue, select the volume and issue.
Examples of an article search:
To find all the articles that mention Sarracenia alabamensis or Sarracenia rubra ssp. alabamensis, select "species" and enter something like "sarr alabam". The search program will look in the species list of each article in the database and find articles that have both word fragments.
To find all the "Botanist's Corner" and "Beginner's Corner" articles, select "title" and enter "corner". If you want only the "Beginner's Corner" articles, enter "beg corner".
If you want to find all your own articles, select "authors" and enter your name.
To help with the search, there is an explanation of how keywords are organized.